Digital Marketing Manager
Mahalaxmi Sanathan Ayurveda Pvt. Ltd.
₹40,000 - ₹50,000
per month
2 openings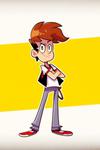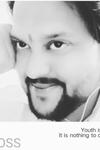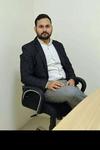 654 people interested in this job
English Level
Good English
English Level
Good English
Job Description
This is a creative position for young and social-media savvy candidates who can: E-Commerce website creation experience is must. 1. Monitor company and brand social media channels. 2. Make marketing plans for the business 3. Create content for multiple social media pages like Facebook, Twitter, LinkedIn and Instagram 4. Understand the latest social media trends and use them while posting 5. Build relationships with social media influencers 6. Keep up-to-date with what competitors are doing 7. Create social media reports 8. A Manager who can handle the team of SEO, WEB DESIGNING, PAID PROMOTIONS, CONTENT WRITER, DESIGNER.
Working days
Monday to Saturday
Address
F-100, bali nagar, ramesh nagar metro, new delhi, 110015, india - 110001
Apply to this and 5,000+ active jobs in Delhi-NCR on the apna app