Restaurant Staff
CoolChaCult Food Pvt. Ltd.
₹12,000 - ₹14,000
per month
2 openings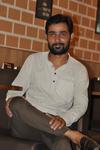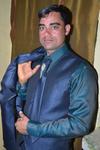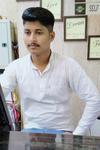 3626 people interested in this job
English Level
Good English
English Level
Good English
Job Description
OWN BIKE IS MUST TO APPLY FOR THIS JOB Must have good English & Hindi speaking skills Must have good computer skills, must have worked on POS billing & reporting software We need multi-skilled team members (having experience in food chains), who will be responsible for delivering outstanding customer service by greeting customers, assisting with product queries and providing a prompt service with a smile. Should have experience of order taking, taking customer feedback, doing home delivery, local sales marketing, distribution of leaflets. Must have own two-wheeler. Good incentive plans. Staff Food provided. Job Duties : • Responding promptly to and professionally to incoming customer inquiries. Communicating with customers through various channels such as by telephone, or by email or in person. Promptly and empathetically handle guest concerns and complaints. • Acknowledging and resolving customer complaints. • Processing orders, forms, applications, and requests. • Communicating and coordinating with colleagues as necessary. • Consistently Provide Friendly Guest Service and heartfelt hospitality. Maintaining a positive, empathetic and professional attitude toward customers at all times. • Maintain an updated knowledge of the organization's products, services, and customer service policies. • Keeping records of customer interactions, transactions, comments and complaints. Document customer interactions when necessary, compiling documents and forwarding information to interested parties. • Explain simply and clearly in response to customer questions and check for customer understanding and acceptance. • Recommend new products or services or make suggestions for improvements by identifying relevant features and benefits. • Assist clients by demonstrating about our brand. How we are different from other restaurants and QSR brands convincingly and answer any questions they may have. Knowing our products inside and out so that you can answer questions. • Participate in training opportunities provided by the organization or by outside entities. • Establish and maintain good rapport with customers by using positive language and anticipating their needs. • Demonstrate integrity and honesty while interacting with guests, team members and managers. • Maintain high standards of customer service during high volume and fast paced operations. • Assemble food orders while maintaining appropriate portion control. • Monitor food preparedness using specific methods that require quick preparation time. • Ensure that food safety procedures are followed correctly according to company policies and health and sanitization regulations • Providing feedback on the efficiency of the customer service process. • Ensure customer satisfaction and provide professional customer support. • Timely reporting to the shift and have zeal to deliver the best customer service for every single customer.
Working days
Monday - Sunday, Weekly one off
Timings
9 AM - 6 PM, 2 PM - 11 PM, Flexible shifts
Address
SHOP NO 1, KHASRA NO 513 & 514,VILLAGE HAZIPUR, SECTOR 104, NOIDA -201304 - 110001