Customer Care Executive
Parekh Integrated Service Pvt. Ltd.
₹10,000 - ₹15,000
per month
9 openings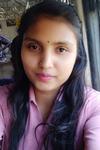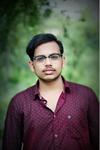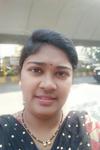 771 people interested in this job
English Level
Fluent English
English Level
Fluent English
Job Description
This is a job for smart people who can: * Call adherence: Always be on "ready" status to take calls. The managing call flow for all BU's within the department. Process email orders when in "Idle" state on cloud application *Customer Service: Maintain customer satisfaction by providing the best customer service to the customer over the call/email. *Maintain Dashboard TAT: Ensure all the tickets are locked & processed within 15 minutes of the order received time. *Call Assistance: Answer incoming customer phone calls and take appropriate action for each call (Assist customer on query or process orders in the system) *Floor Discipline: Maintain floor decorum in the department. Talk softly & be courteous with colleagues in the organization. *Positive approach: Willingness to Work In Different Shifts (7 am – 8 pm), Willingness To Work On Sunday as well, Willingness to work extra hours as per BU requirement. *Responsibility: Responsible for the task assigned and meeting timelines. *Communication: Advisor should have good Oral And Written Communication Skills. *Process update: Attend mandatory training sessions to stay updated on product or company process changes. Ask query when in doubt. *Maintain records: Input data into the company computer platform to keep each customer record updated. *Efficiency: Process orders with timelines on daily basis. Review monthly KPI & sign off on the performance matrix. *Quality: Process all orders with 100% quality.
Working days
Monday to Saturday
Address
BGR Logistics Park Warehouse #6, Near Shiv Sagar Hotel Mumbai - Nashik Highway, Village Vahuli, Padgha, Bhiwandi, Thane-421302 - 400076