Insurance Manager
Gyime Code Infotech Pvt. Ltd.
₹20,000 - ₹50,000
per month
2 openings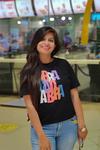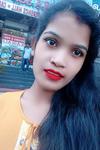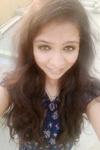 284 people interested in this job
English Level
Good English
English Level
Good English
Job Description
> Insurance Sales Manager Requirements: call center (out bound) sales experience is must 15k fix and 35k is variable pay (based on performance) • Previous experience in Insurance. • Sales acumen. • Solid understanding of policies and products. • Be able to provide mentorship. > Job Description. We are looking for an Insurance Sales Manager to be responsible for managing policy sales and overseeing the sales team. The responsibilities of an Insurance Sales Manager include setting and monitoring sales goals, facilitating the professional development of the team, and providing customer support. To be successful as an Insurance Sales Manager, you should have strong interpersonal skills, be passionate about providing support and motivation, and be comfortable working long hours. Ultimately, a top-notch Insurance Sales Manager should be an exceptional leader, have good customer relations skills, and be goal-driven. > Insurance Sales Manager Responsibilities: • Setting and monitoring sales objectives. • Providing sales strategies, feedback, and marketing plans. • Contributing to meeting sales targets. • Keeping up-to-date with industry developments. • Answering customer queries. • Mediating disputes with customers. • Strong leadership qualities. • Excellent interpersonal skills.
Working days
Monday - Friday
Address
Koramanagala, Silk Board Near Madiwala Bustop (Google Location : https://g.page/Gyime) - 560001
Apply to this and 5,000+ active jobs in Bengaluru on the apna app