54 people interested in this job
●
Posted on : 20-Nov-2023
●
Expires on : 05-Dec-2023
Job Details
Education
Graduate 
(Bachelor Degree)
English Level
Good English
Experience
Freshers can apply
Address
SCO 15, 2nd floor, Sector 10 Panchkula Oppite bus stand near sbi bank, Panchkula sector 10, Chandigarh, Punjab - 133301
Job Description
Filling positions within an organization. Designing and implementing recruiting systems for the organization. Developing own network of suitable candidates. Handling of administration and record-keeping. Working with organizations to develop a recruitment plan. Executing recruitment plans efficiently. Drafting and posting job descriptions. Interviewing candidates. Preparing job offers. Networking with various institutions and social media.
More about this HR Recruiter job
Piegon Media Pvt. Ltd is aggressively hiring for the job profile of HR Recruiter at Chandigarh in Panchkula sector 10 locality. Kindly go through the FAQs below to get all answers related to the given job. 1. How much salary can I expect? Ans. You can expect a minimum salary of 15,000 INR. The salary offered will depend on your skills, experience and performance in the interview. 2. What is the eligibility criteria to apply for this job? Ans. The candidate should have completed Graduate degree and people who have 0 to 31 years are eligible to apply for this job. You can apply for more jobs in Chandigarh to get hired quickly. 3. Is there any specific skill required for this job? Ans. The candidate should have Good English skills and sound communication skills for this job. 4. Who can apply for this job? Ans. Both Male and Female candidates can apply for this job. 5. Is it a work from home job? Ans. No, it's not a work from home job and can't be done online. You can explore and apply for other work from home jobs in Chandigarh at apna. 6. Are there any charges or deposits required while applying for the role or while joining? Ans. No work-related deposit needs to be made during your employment with the company. 7. How can I apply for this job? Ans. Go to the apna app and apply for this job. Click on the apply button and call HR directly to schedule your interview. 8. What is the last date to apply? Ans. The last date to apply for this job is 05-Dec-2023. For more details, download apna app and find Full Time jobs in Chandigarh. Through apna, you can find jobs in 74 cities across India. Join NOW!
Know someone who will be fit for this job?
Other Hr Recruiter Jobs 👇

Human Resource Executive
Paisso Technology Private Limited
  Mohali
 ₹14,000 - ₹28,000
 Work from office
 Full time
 No test required
 Freshers can apply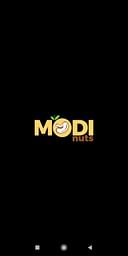 Human Resources Recruiter
Jiya Lal Agro Food Product
  Panchkula
 ₹15,000 - ₹25,000
 Work from office
 Full time
 No test required
 Min. 1 Years

  Mohali
 ₹10,000 - ₹16,000
 Work from office
 Full time
 No test required
 Freshers can apply
Graduate Trainee
R S Hallmarking & Assaying Center
  Mani Majra chandigarh, Chandigarh
 ₹12,000 - ₹15,000
 Work from office
 Full time
 No test required
 Freshers can apply

HR Recruiter
i way solutions
 Work from home
 ₹11,000 - ₹15,000
 Full time
 No test required
 Min. 6.0 months

Human Resource Manager
Integrated Constructive Solutions
  Aerocity mohali, Chandigarh
 ₹25,000 - ₹30,000
 Work from office
 Full time
 No test required
 Min. 3 Years