267 people interested in this job
●
Posted on : 18-Jan-2023
●
Expires on : 03-Oct-2023
Job Details
Education
12th Pass 
(Associate Degree)
English Level
Thoda English
Experience
Freshers can apply
Address
Madhya Marg, Sector 8C, Sector 8, Chandigarh, India, Sector 8 chandigarh, Chandigarh, Punjab - 133301
Job Description
We are looking for a result-driven Sales Manager with expertise in immigration to lead and manage our sales team. The Sales Manager will be responsible for overseeing the day-to-day activities of the immigration sales team, driving sales, and achieving organizational objectives. This role requires exceptional leadership and motivational skills to inspire the team to maximize their sales potential. Responsibilities: - Manage the day-to-day activities of the immigration sales team. - Utilize extensive experience in sales (Canada, Australia, UK, USA, Europe, Study, Tourist, PR Visa) to drive successful sales strategies. - Motivate the team to achieve organizational goals and targets. - Develop and implement a timeline to achieve sales targets. - Delegate tasks effectively to sales team members. - Conduct training sessions to enhance team members' skills, confidence, product knowledge, and communication abilities. - Perform quarterly performance reviews to evaluate and provide feedback. - Take responsibility for monthly team sales targets and individual targets.
More about this Telecaller job
Auscanz Overseas Education Private Limited is aggressively hiring for the job profile of Telecaller at Chandigarh in Sector 8 chandigarh locality. Kindly go through the FAQs below to get all answers related to the given job. 1. How much salary can I expect? Ans. You can expect a minimum salary of 12,000 INR and can go up to 20,000 INR. The salary offered will depend on your skills, experience and performance in the interview. 2. What is the eligibility criteria to apply for this job? Ans. The candidate should have studied 12th Pass and people who have 0 to 31 years are eligible to apply for this job. You can apply for more jobs in Chandigarh to get hired quickly. 3. Is there any specific skill required for this job? Ans. The candidate should have Thoda English skills and sound communication skills for this job. 4. Who can apply for this job? Ans. Both Male and Female candidates can apply for this job. 5. Is it a work from home job? Ans. No, it's not a work from home job and can't be done online. You can explore and apply for other work from home jobs in Chandigarh at apna. 6. Are there any charges or deposits required while applying for the role or while joining? Ans. No work-related deposit needs to be made during your employment with the company. 7. How can I apply for this job? Ans. Go to the apna app and apply for this job. Click on the apply button and call HR directly to schedule your interview. 8. What is the last date to apply? Ans. The last date to apply for this job is 03-Oct-2023. For more details, download apna app and find Full Time jobs in Chandigarh. Through apna, you can find jobs in 74 cities across India. Join NOW!
Know someone who will be fit for this job?
Other Telecaller Jobs 👇
Telecalling Executive
Anant Estate
 Phase 11 mohali
 ₹10,000 - ₹23,000
 Full time
 No test required
 Freshers can apply
Sales Manager
Divvy Solar Power And Solutions Private Limited
 Phase 1 mohali
 ₹15,000 - ₹50,000
 Full time
 No test required
 Min. 6.0 months
Telecaller
Divvy Solar Power And Solutions Private Limited
 Phase 1 mohali
 ₹9,000 - ₹12,000
 Full time
 No test required
 Min. 6.0 months
Customer Relationship Manager
Ayaan Castings Private Limited
 Mohali chandigarh
 ₹16,000 - ₹24,000
 Full time
 No test required
 Freshers can apply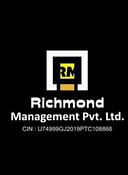 Immigration Consultant
Richmond Management
 Phase 3 mohali
 ₹15,000 - ₹50,000
 Full time
 No test required
 Min. 6.0 months
Telecaller
New Shiva Motors
 Zirakpur chandigarh
 ₹10,000 - ₹18,000
 Full time
 No test required
 Freshers only