3234 people interested in this job
●
Posted on : 19-Sep-2023
●
Expires on : 04-Oct-2023
Job Details
Education
Graduate 
(Bachelor Degree)
English Level
Good English
Experience
Freshers can apply
Address
Kolkata, Kolkata, West Bengal - 700080
Job Description
We're seeking a qualified Hr asssociate to recruit sales executive in regards to sell annual car and bikes subscription products that our customers have grown to rely on. We are a growing platform and required to target customers by hiring more sales executives on daily basis. We are open for BDA, TL, BDM profile  Experience:0-4 years Job location: Work from home Selection process :- Business Development Manager round. Qualification: BBA, MBA in Hr Salary offered: As per industry standards. Working days:6 working days with sunday off Shifts:10:30am -7:30pm Mandatory language :Hindi and English  Laptop/wi-fi:candidates to use their own laptops,wi-fi. Additional Compensation:If applicable, this will be decided on the basis of your designation.
More about this HR Assistant job
Gbh Auto Mechanics & Services Llp is aggressively hiring for the job profile of HR Assistant at Kolkata in Kolkata locality. Kindly go through the FAQs below to get all answers related to the given job. 1. How much salary can I expect? Ans. You can expect a minimum salary of 15,000 INR and can go up to 25,000 INR. The salary offered will depend on your skills, experience and performance in the interview. 2. What is the eligibility criteria to apply for this job? Ans. The candidate should have completed Graduate degree and people who have 0 to 31 years are eligible to apply for this job. You can apply for more jobs in Kolkata to get hired quickly. 3. Is there any specific skill required for this job? Ans. The candidate should have Good English skills and sound communication skills for this job. 4. Who can apply for this job? Ans. Both Male and Female candidates can apply for this job. 5. Is it a work from home job? Ans. Yes, it's a work from home job and can be done online. You can explore and apply for other work from home jobs in Kolkata at apna. 6. Are there any charges or deposits required while applying for the role or while joining? Ans. No work-related deposit needs to be made during your employment with the company. 7. How can I apply for this job? Ans. Go to the apna app and apply for this job. Click on the apply button and call HR directly to schedule your interview. 8. What is the last date to apply? Ans. The last date to apply for this job is 04-Oct-2023. For more details, download apna app and find jobs in Kolkata. Through apna, you can find jobs in 74 cities across India. Join NOW!
Know someone who will be fit for this job?
Other Hr Assistant Jobs 👇

Human Resource Manager
Niilm University
 Park Street
 ₹25,000 - ₹63,754
 Full time
 No test required
 Min. 2 Years

HR Executive
Gbh Auto Mechanics & Services Llp
 Kolkata (Work from home)
 ₹15,000 - ₹25,000
 Full time
 No test required
 Min. 6.0 months

Recruitment Manager
Kotak Life Insurance
 Kolkata (Work from home)
 ₹20,000 - ₹60,000
 Part time
 No test required
 Freshers can apply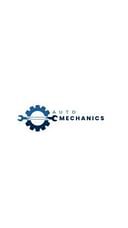 HR Associate
Auto Mechanic
 Kolkata (Work from home)
 ₹20,000 - ₹25,000
 Full time
 No test required
 Min. 2 Years

Human Resources Associate
Gbh Auto Mechanics & Services Llp
 Kolkata (Work from home)
 ₹18,000 - ₹35,000
 Full time
 No test required
 Freshers can apply

Human Resource Manager
Gbh Auto Mechanics & Services Llp
 Kolkata (Work from home)
 ₹15,000 - ₹25,000
 Full time
 No test required
 Min. 6.0 months
Apply at Top Companies
Bajaj Allianz Life Insurance Company Limited
Bajaj Allianz Life Insurance Company Limited
213 Jobs
Bharti Axa Life Insurance Company Limited
Bharti Axa Life Insurance Company Limited
23 Jobs