305 people interested in this job
●
Posted on : 18-Nov-2023
●
Expires on : 20-Dec-2023
Job Details
Education
12th Pass 
(Associate Degree)
English Level
Thoda English
Experience
Freshers can apply
Address
Kailash Industrial Complex, Office no. 203, A wing, Kailash Industrial estate, Vikhroli west,Mumbai,Maharashtra : 400079, Vikhroli West, Mumbai, Maharashtra - 400076
Job Description
This is an office-based position located in Vikhroli West. We offer competitive salary, with incentives for meeting specified targets. Sarjan Nursery specializes in the wholesale distribution of Ornamental plants to nurseries across India. Our sales operations covers Pan India. We are looking for candidates who are fluent in Regional languages, currently the openings are for Gujarati, Hindi & Marathi. Price list with accompanying photos, will be provided for easy presentation and sharing via WhatsApp. Candidates who are selected will undergo fundamental training before engaging in sales activities.
More about this Telecalling Executive job
Sarjan Nursery is aggressively hiring for the job profile of Telecalling Executive at Mumbai in Vikhroli West locality. Kindly go through the FAQs below to get all answers related to the given job. 1. How much salary can I expect? Ans. You can expect a minimum salary of 15,000 INR and can go up to 40,000 INR. The salary offered will depend on your skills, experience and performance in the interview. 2. What is the eligibility criteria to apply for this job? Ans. The candidate should have studied 12th Pass and people who have 0 to 31 years are eligible to apply for this job. You can apply for more jobs in Mumbai to get hired quickly. 3. Is there any specific skill required for this job? Ans. The candidate should have Thoda English skills and sound communication skills for this job. 4. Who can apply for this job? Ans. Only Female candidates can apply for this job. 5. Is it a work from home job? Ans. No, it's not a work from home job and can't be done online. You can explore and apply for other work from home jobs in Mumbai at apna. 6. Are there any charges or deposits required while applying for the role or while joining? Ans. No work-related deposit needs to be made during your employment with the company. 7. How can I apply for this job? Ans. Go to the apna app and apply for this job. Click on the apply button and call HR directly to schedule your interview. 8. What is the last date to apply? Ans. The last date to apply for this job is 20-Dec-2023. For more details, download apna app and find Full Time jobs in Mumbai. Through apna, you can find jobs in 74 cities across India. Join NOW!
Know someone who will be fit for this job?
Other Telecalling Executive Jobs 👇
Telecaller
KGN Enterprises
  Taloja, Panvel
 ₹10,000 - ₹20,000
 Work from office
 Full time
 No test required
 Freshers only
Telesales Executive
Our Town
  Tardeo, Mumbai/Bombay
 ₹12,000 - ₹38,000
 Work from office
 Full time
 No test required
 Min. 3 Years

Telecalling Executive
MOS Utility Pvt Ltd
  Malad West, Mumbai/Bombay
 ₹12,000 - ₹32,000
 Work from office
 Full time
 No test required
 Freshers can apply
Sales Executive
Ortusolis Engineering Llp
  Thane West, Thane
 ₹15,000 - ₹22,500
 Field job
 Full time
 No test required
 Freshers can apply
Sales Executive
Sk Global Ventures
  Andheri East, Mumbai/Bombay
 ₹12,000 - ₹35,000
 Field job
 Full time
 No test required
 Min. 6.0 months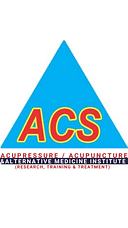 Telecalling Executive
Acupressure Acupuncture And Alternative Medicine Sansthan
  Andheri West, Mumbai/Bombay
 ₹12,000 - ₹20,000
 Work from office
 Full time
 No test required
 Min. 1 Years