375 people interested in this job
●
Posted on : 19-Nov-2023
●
Expires on : 04-Dec-2023
Job Details
Education
Graduate 
(Bachelor Degree)
English Level
Good English
Experience
Freshers can apply
Address
VIJAY SALES, Labbipeta, Vijayawada, Andhra Pradesh - 502355
Job Description
Seeking a dynamic sales manager with good English, Telugu and Hindi communication skills for a language training academy. Roles and responsibilities: Picking up basic responsibility for the academy and managing staff. Have good commanding and negotiating skills in the language. Put in sales work. Improve client support. Focus on following up and phoning leads. Conduct curriculum workshops.
More about this Office Manager job
Britfort Academy is aggressively hiring for the job profile of Office Manager at Vijayawada in Labbipeta locality. Kindly go through the FAQs below to get all answers related to the given job. 1. How much salary can I expect? Ans. You can expect a minimum salary of 20,000 INR and can go up to 25,000 INR. The salary offered will depend on your skills, experience and performance in the interview. 2. What is the eligibility criteria to apply for this job? Ans. The candidate should have completed Graduate degree and people who have 0 to 31 years are eligible to apply for this job. You can apply for more jobs in Vijayawada to get hired quickly. 3. Is there any specific skill required for this job? Ans. The candidate should have Good English skills and sound communication skills for this job. 4. Who can apply for this job? Ans. Both Male and Female candidates can apply for this job. 5. Is it a work from home job? Ans. No, it's not a work from home job and can't be done online. You can explore and apply for other work from home jobs in Vijayawada at apna. 6. Are there any charges or deposits required while applying for the role or while joining? Ans. No work-related deposit needs to be made during your employment with the company. 7. How can I apply for this job? Ans. Go to the apna app and apply for this job. Click on the apply button and call HR directly to schedule your interview. 8. What is the last date to apply? Ans. The last date to apply for this job is 04-Dec-2023. For more details, download apna app and find Full Time jobs in Vijayawada. Through apna, you can find jobs in 74 cities across India. Join NOW!
Know someone who will be fit for this job?
Other Office Manager Jobs 👇
Office Boy
Avenue Realty Services
  Benz Circle, Vijayawada
 ₹12,000 - ₹15,000
 Work from office
 Full time
 No test required
 Freshers can apply

Team Member
Netambit Infosource Private Limited
  Vijayawada
 ₹12,000 - ₹17,000
 Work from office
 Full time
 No test required
 Freshers can apply
Marketing Associate
NAK Consultancy
  Gandhi Nagar, Vijayawada
 ₹15,000 - ₹25,000
 Work from office
 Full time
 No test required
 Freshers can apply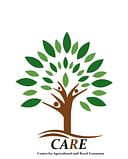 Pest Control Technician
Care Agros
  Vijayawada
 ₹5,000 - ₹8,000
 Field job
 Part time
 No test required
 Freshers can apply
Inventory Manager
Ssrps Developers Llp - Sree Surabhi Milk Products
  Vijayawada
 ₹35,000 - ₹45,000
 Work from office
 Full time
 No test required
 Min. 5 Years
Operation Manager
Manavi Wealth Private Limited
  Labbipeta, Vijayawada
 ₹30,000 - ₹40,000
 Work from office
 Full time
 No test required
 Min. 5 Years