Process Associate
Navjyoti Global Solution Pvt. Ltd.
₹13,000 - ₹15,000
per month
1 openings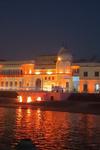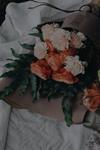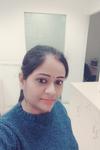 267 people interested in this job
English Level
Good English
English Level
Good English
Job Description
Navjyoti Global Solutions Pvt. Ltd. (NGSPL), an ISO 9001, is the leading and one of the most admired Organization in the field of Talent Development. NGSPL is relentlessly serving the nation since 2011 with a dream to contribute in the growth of the nation building. We at NGSPL believes that ''Knowledge gives new life" and we continuously strive to solve social issues through our technology enabled solutions. Our teams are best in the Industry who have worked across different business verticals in multiple countries with an average experience of over 25 years. We are proud to complete 5000000 ( 5 million) training manhours so far to over 65,000 participants which has immensely benefited the industry. Job Description • Collect Production Data and Enter into Database • Collect Feedback from Production Employees • Identify Weaknesses in the Production Process • Consider New Production Trends and Technology • Present Production Improvements to Management Education &Experience • Graduates (any field) • Masters - MBA (preferably in HR) • 0-2 Years. Freshers can apply Position : Process Associate Location : Gurgaon Skills • Supports workplace diversity & drive for results • Good communication & influencing skills • Team player • Positive Attitude • Should be good in time management. We offer one of the competitive salary in the market with tremendous opportunity to grow with a fast paced organization. Candidates who can join Immediately will be given preference.
Working days
Monday - Saturday
Address
Sector 45, Gurugram - 110001
Apply to this and 5,000+ active jobs in Delhi-NCR on the apna app